To define Rafael Serrallet with only one word is impossible. Nevertheless if one was to try, it would be passion. Passion for music, for beauty and creativity, for the classical guitar, for his ability to transfer emotions during a concert and to connect with the people. Whether within the intimacy of a solo concert or with the splendour of a big stage with thousands of people in attendance, Serrallet touches the heart and soul of his spell bound audiences.

With a career spanning twenty five years and more than a thousand concerts across more than eighty countries, Serrallet is probably the most internationally experienced concertist among the Spanish performers with an "outstanding performance gift". He is the first classical musician playing in all seven continents (including the Antarctica) and achieved a Guinness Record because of that. Rafael has become from his own merits one of Spain's global music ambassadors.

Rafael Serrallet is a charismatic performer who has the ability to literally merge with his guitar during his performances, leaving the audiences breathless. His powerful performances are inspired from a profound and very personal and emotional interpretation, surprisingly delicate and full of extraordinary charm, tenderness, beauty and perfect softness" It is his personality on the stage and the natural connection he has with the audiences that makes Rafael an exceptional and charming player.

As an educator Rafael is an inspiring and motivating teacher. He is the Director of the International Iberian Musical Institute, which pioneers music and education projects with schools   and conservatories around the world.

Rafael Serrallet is much more than a guitarist, he is a comprehensive musician who wants to share his passion for music with as many people as possible. Rafael likes to approach it as an excellent tool for social integration. He achieves this through music pedagogical projects with disadvantaged children's groups in Morocco, the Middle East, countries in Africa, Central and South America and parts of Asia. Rafael Serrallet's performances capture the very heart and soul of the Spanish Guitar and all the wonders that it can represent. Rafael Serrallet's guitar takes us on a mystic journey that connects us to other worlds. The International press has qualify him as: Rafael Serrallet: Magic Guitar.
ARANJUEZ CONCERTO IN KUALA LUMPUR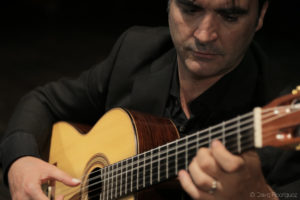 French composer Berlioz once described the guitar as a miniature orchestra. Rafael captures Rafael captures exactly that in his breathtaking performances which have enthralled so many people.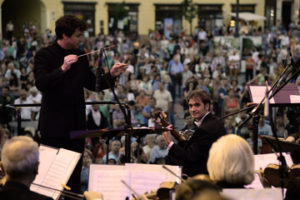 Since the popular Aranjuez Concerto was premiered in 1941, the classical guitar has been successfully featured with many orchestra, Rafael has performed concertos by Rodrigo, Palau, Bacarisse, Villa-Lobos with orchestra all over the world, always bringing his own interpretation and style to the stage
Cuatro Siglos y medio de guitarra en España (1996)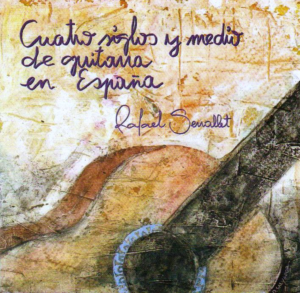 Rafael Serrallet's recording debut. Works by Narváez, Sor, Tárrega, Rodrigo, García Abril…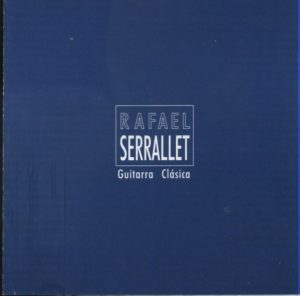 Compliation CD with music of Rafael Serrallet's old recordings. Remastered and reissued.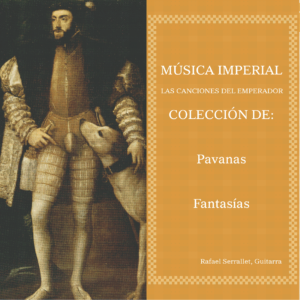 Music from the XVI century original for vihuela and performed in a modern guitar. Milán, Narváez and Mudarra.
Don Quixote: Música y poesía (2005)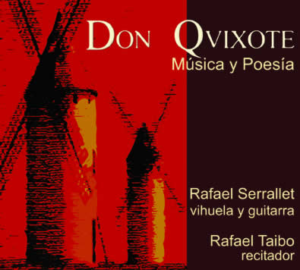 Music and poetry celebrating the 400 years anniversary of Don Quixote. Music for Baroque guitar performed by Rafael Serrallet and poems recited by Rafael Taibo.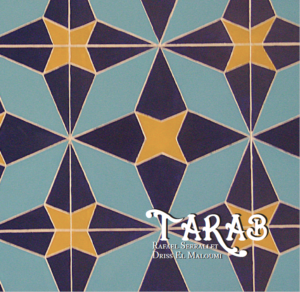 Arabic Oud and Spanish guitar. Music composed and performed by Driss el Maloumi and Rafael Serrallet. Live recording of the Moroccan tour 2005.
Live in Chicago The Dame Myra Hess concert (2006)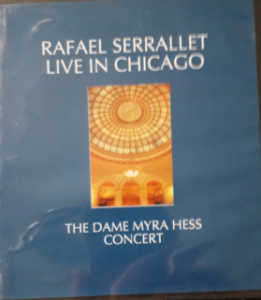 Live concert in the Dame Myra Hess Memorial concerts In Chicago broadcasted by WFMT the most important classical radio station in Illinois.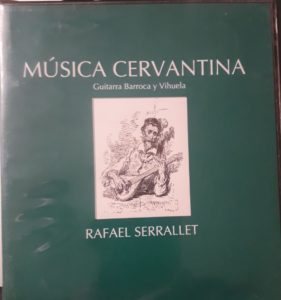 Music performed with vihuela and Baroque guitar. Works by Narváez, Mudarra, Milán, Sanz…
Albéniz, Tárrega y Chapí (2009)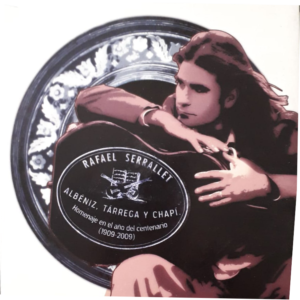 Music to commemorate the 100 anniversary of these of these three Spanish composers.
I Encuentro JOCCA (Fantasía para un gentilhombre) (2009)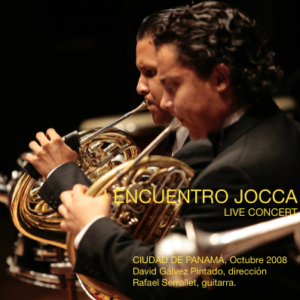 Live recording of Fantasia para un gentilhombre in the National Theatre in Panama.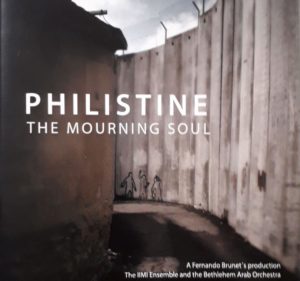 Artistic sound project with Fernando Brunet and the Bethlehem Arab Orchestra. An experimental work recorded in Palestine and Spain.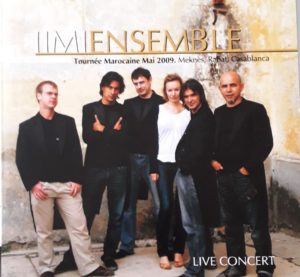 Live recording of the concert played in Rabat (Morocco) in 2009. Rafael Serrallet plays Guastavino and Piazzolla with the IIMI ensemble featuring percussionist Chapi and musicians of the "Comunitat Valenciana Orchestra".
Manuel Palau: Conciertos (Concierto Levantino) (2010)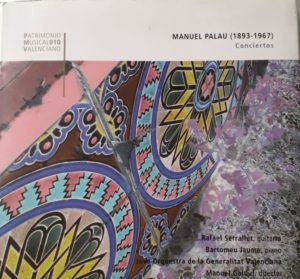 The Youth Valencian Orchestra plays Concert of Valencia by Manuel Palau. Conductor: Manuel Galduf
II Encuentro JOCCA (Oblivión) (2010)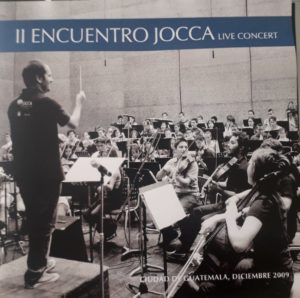 Life recording of the concert performed in National Theatre of Guatemala in December 2009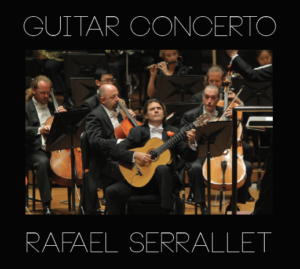 Orchestra live concerts excerpts with works by Rodrigo, Palau, Gálvez- Pintado
In 2018 Rafael Serrallet Rafael Serrallet played across the globe to achieve the Guinness World Record feat in 154 days and 22 hours. The record bid was very much in honour of the natural world as he was raising funds for WWF while achieving it.
Email: managementserrallet@gmail.com
En español: +34 635 266 770
In English: + 60192224211